[2022] Jeremy Stockman
Jeremy Stockman is the Deputy Managing Director of Watson's Wine and his responsibilities include leading the fine wine retail in Hong Kong, marketing for the retail and wholesale business, and buying for the China business. Prior to joining Watson's, he ran his own sales and marketing wine company in Australia. He has been a wine judge in many regions, including, the Marlborough Wine Show (NZ), Essencia do Vinho (Portugal), Bacchus Wine Show (Spain), Decanter Asia, and Asia Wine Review.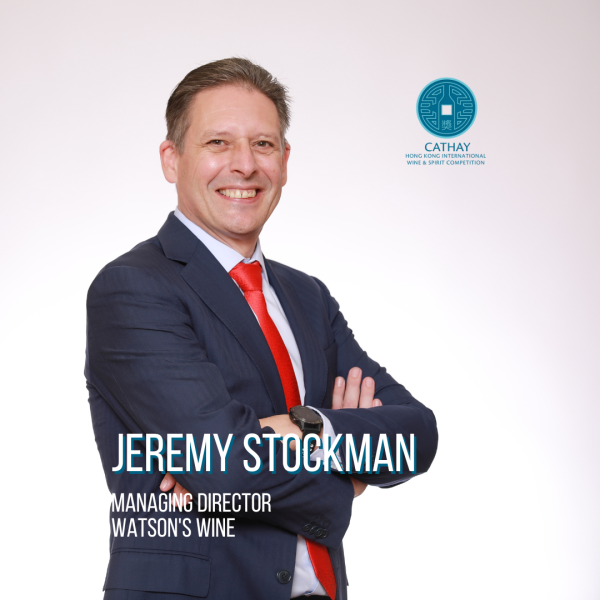 "I am delighted to be judging again here in Hong Kong. Wine Shows like the Cathay HKIWSC help producers with professional opinions on the wines submitted and with feedback give guidance to the style and quality of the submissions. For consumers, it gives an independent endorsement to the top wines and helps in their future wine selection."

"I particularly enjoy judging here in this professional environment in which each wine is discussed and assessed on its merits."