How It Works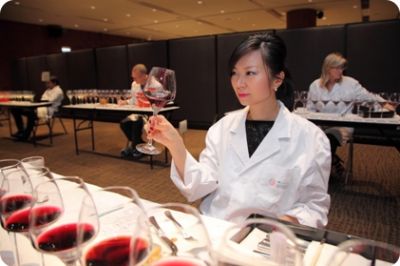 Judging
Judging integrity is at the heart of any wine or spirit competition and all judging at the Cathay Pacific Hong Kong International Wine and Spirits Competition is by region/area/variety/style/type/vintage/age, etc. Judging takes place over the course of 5 days, starting with Spirits, then Wines, and lastly Food & Wine Pairing.
Samples are presented to the judges in flights, the bottles never revealed. The judges are provided with a score sheet and the basic parameters of the class under assessment. Samples are tasted in quiet and without comment; Scores are recorded and collected by the panel chairman who may then open discussions in respect of judges' comments.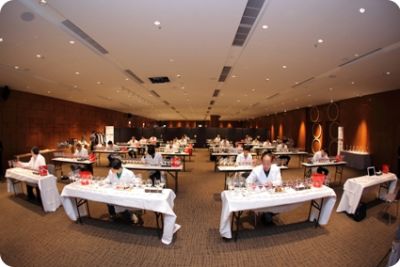 Judges are prohibited from entering the preparation area before or during judging sessions. Where judges are unable to reach a majority decision, flights are referred to another panel. All results remain confidential until officially released. The judging of the Food and Wine Pairing category follows a closely similar format as the judging of the Wines and Spirits with the same procedures and restrictions in place.
Provided the required minimum score is reached, gold, silver and bronze medals are awarded in each tasting category or flight. Products with the highest score in their respective category are re-tasted to determine the winners of national and international trophies. Scores are given out of a total possible score of 100 and are calculated and audited within the framework of a strict marking system.
Wines are judged under the style categories of wine style, grape variety, region/appellation/vintage/age. Spirits are judged by type, age and strength (whiskies are also judged by variety/style judged by region, style and cask finish/strength).
The Top Scorers are re-tasted to determine 'Best in class' Quality of the highest order

Score of 90+
Outstanding example; the benchmark

Score of 80+
Fine example, excellent quality
Score of 75+
Good example, well above average