About the Competition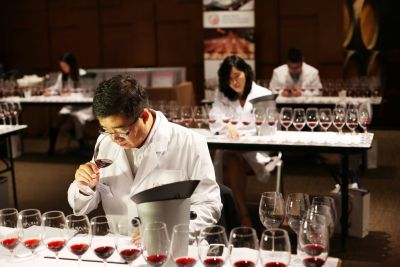 Now in its 9th year, the Cathay Pacific Hong Kong International Wine & Spirit Competition is widely considered
the
guide to quality wines and spirits for the booming Asian market. A member of the London-based
IWSC Group
the competition is led by renowned experts in the global drinks industry:
Debra Meiburg MW
, Asia's first Master of Wine, and Wine Consultant for Cathay Pacific Airways and Cathay Dragon;
Simon Tam
, Head of Wine for China, Christie's; and
Allen Gibbons
, Group CEO, IWSC Group, and Keeper of the Quaich.
The Organizers
Our judges comprise top industry experts from across Asia - including Masters of Wine from
Japan, Singapore, India and Hong Kong, along with leading F&B professionals, wine educators, importers, critics & journalists - bringing with them notable caliber and diversity of experience across the Asian markets.
Judging integrity lies at the heart of the competition, and the carefully managed process <How Judging Works> takes place over the course of 5 days, and includes Spirits, Wines, and Food & Wine Pairing. Judging leads to the top award of Trophy, and also Gold, Silver and Bronze medals across
over categories defined by region / area / variety / style / type / vintage / age, and more.
One of the key differentiators of the competition is our commitment to ongoing marketing support for the winners after the competition – we provide an year-round package of promotions and tastings at many of Asia's important trade and consumer events
. Why Enter?

The awards offer Asian consumers the ultimate guide to purchasing wine and spirits – one that they can be assured is sensitive to their palate and consumption preferences., Recognition by the Cathay Pacific Hong Kong International Wine & Spirit Competition brings producers instant prestige and buzz in the Asia market.