Hong Kong International Wine & Spirits Fair (HKIWSF)
| | |
| --- | --- |
| Start Date | Thu 8 Nov 2018 |
| End Date | Sat 10 Nov 2018 |
| Location | Hong Kong |


At a glance
The HKTDC Hong Kong International Wine and Spirits Fair 2017 was a huge success serving as the ideal promotion and sourcing platform for exhibitors and buyers from around the world. The three-day show at the Hong Kong Convention and Exhibition Centre in Wan Chai hosted a total of 1,070 exhibitors from 38 countries as well as nearly 20,000 buyers from 70 countries and regions.
Over the years, this unique event has grown from strength to strength when HKSAR Government eliminated import duties on wine in 2008. Since then, wine imports have expanded rapidly. In 2017, imports totaled US$1.532 billion. Hong Kong's role as a wine hub is also illustrated by its wine exports totaling US$567 million in 2017. The 2018 event is expected to welcome more than 1,000 international quality exhibitors.
Opening Hours:
8-9 Nov (Thu-Fri)
10:30-19:30
Trade Only
10 Nov (Sat)
10:30-18:00
Trade & Public
Organiser:
Hong Kong Trade Development Council
Website:
http://m.hktdc.com/fair/hkwinefair-en/HKTDC-Hong-Kong-International-Wine-and-Spirits-Fair.html
HK IWSC at HK IWSF
- Award Presentation Ceremony on 8 Nov 2018 (Day 1)
- Special Exhibition Package for HKIWSC Participant (US$1,640 for 3x1.5m)
- Showcasing opportunities in HK IWSC booth and HK IWSC Winner Tasting
Special Exhibition Package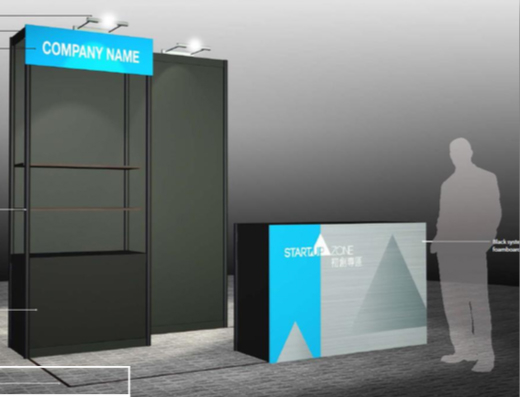 3m (frontage) x 1.5m
Booth rental: US$1,640
Exclusive to Cathay Pacific HK International Wine and Spirits Competition 2018 entrants
Only applicable to first-time overseas individual participants of Hong Kong International Wine and Spirits Fair
One booth for 1 exhibitor only
Limited availability and subject to Terms and Conditions
Enquiries & Registration
Provide your HKIWSC Order ID to
David Li -
david@mwminternational.com
HKIWSF opens to trade buyers only for the first 2 days (8-9 Nov) while the last day (10 Nov) opens to public by ticket admission.
The Organiser has the sole and absolute discretion in relation to the admission of Exhibitors and reserves the right to decline any application without giving any reason. In case of disputes, the Organiser's decision is final and binding.
The exhibitors of the special HKIWSC entrant counters are subject to the rules and regulations as set out in the Exhibitors' Manual and undertakings of HKIWSF 2018 including but not limited to the Food Laws of Hong Kong and relevant regulations.